︎ the work-live-sleep cycle
︎ christiansburg, virginia


Set in a neighborhood of Christiansburg, VA, the courtyard house takes the place of an existing suburban home and introduces in it the "work from a home" typology. This was an opportunity to explore how different functions in a dwelling, public and private, can co-exist.


A concept of three separate "houses" was employed which have their own cycle of functions and are connected by an open-ended courtyard. This scheme played around with the courtyard typology inheriting some of its features but also creating a new ones that suited this site.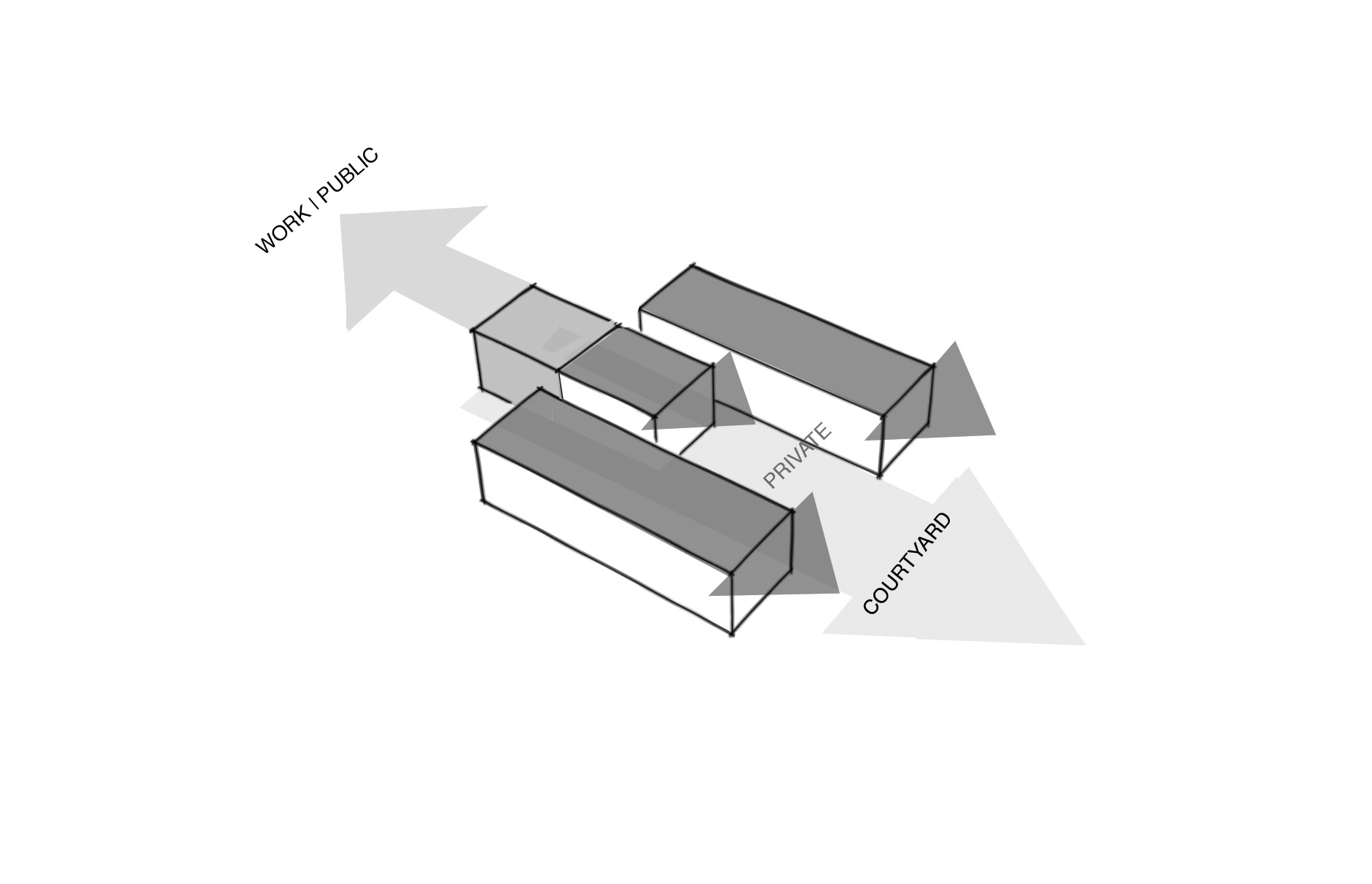 (i) A house divided into three separate "houses" according to functions and their needed privacy.
The plan above shows the organization of three volumes, separated by function, that revolve around the courtyard.

The work volume is pushed outward to create a public entrance to the office while maintaining the privacy of the live and sleep volumes behind. The three functions are connected by a courtyard creating a continuous cycle of living, working and sleeping in them.
The perspectives show (i) the courtyatd as viewed from the office and (ii) the experience of viewing the living areas, office and bedrooms from the courtyard which connects them.
The anxonometric focuses on how the light has played an important role in shaping the 'houses' as well as the courtyard.